How to improvise WITHOUT having to learn hundreds of scales
Whether you're just starting out in jazz improvisation or looking to add an extra tool or two to your current arsenal-this is for you!
Find out why aiming at specific notes helps guide your improvisations
Have other methods left you feeling confused or not sure how to start? Targeting can help set you on an effective path!
Start using Targeting today and see a difference in your improvisations in a shorter amount of time
Use proven ideas to help build meaningful solos
Find some new tools to use to build your improvisations just like the greats
Take the purchase price of a book OFF of your first lesson!
Find what others have found
This book has helped many people like you around the world. Here is what they've said!
I am quite impressed with this book, such a crucial technique for Jazz. Students deserve a thorough and complete book like this one.
It's given me a different and fresh outlook on how to improvise and walk bass lines.
I've been using the book for a while and I'm starting to see some great results on the new licks I am adding to my library-targeting works!
I enjoyed reading your book! Some very nice stuff.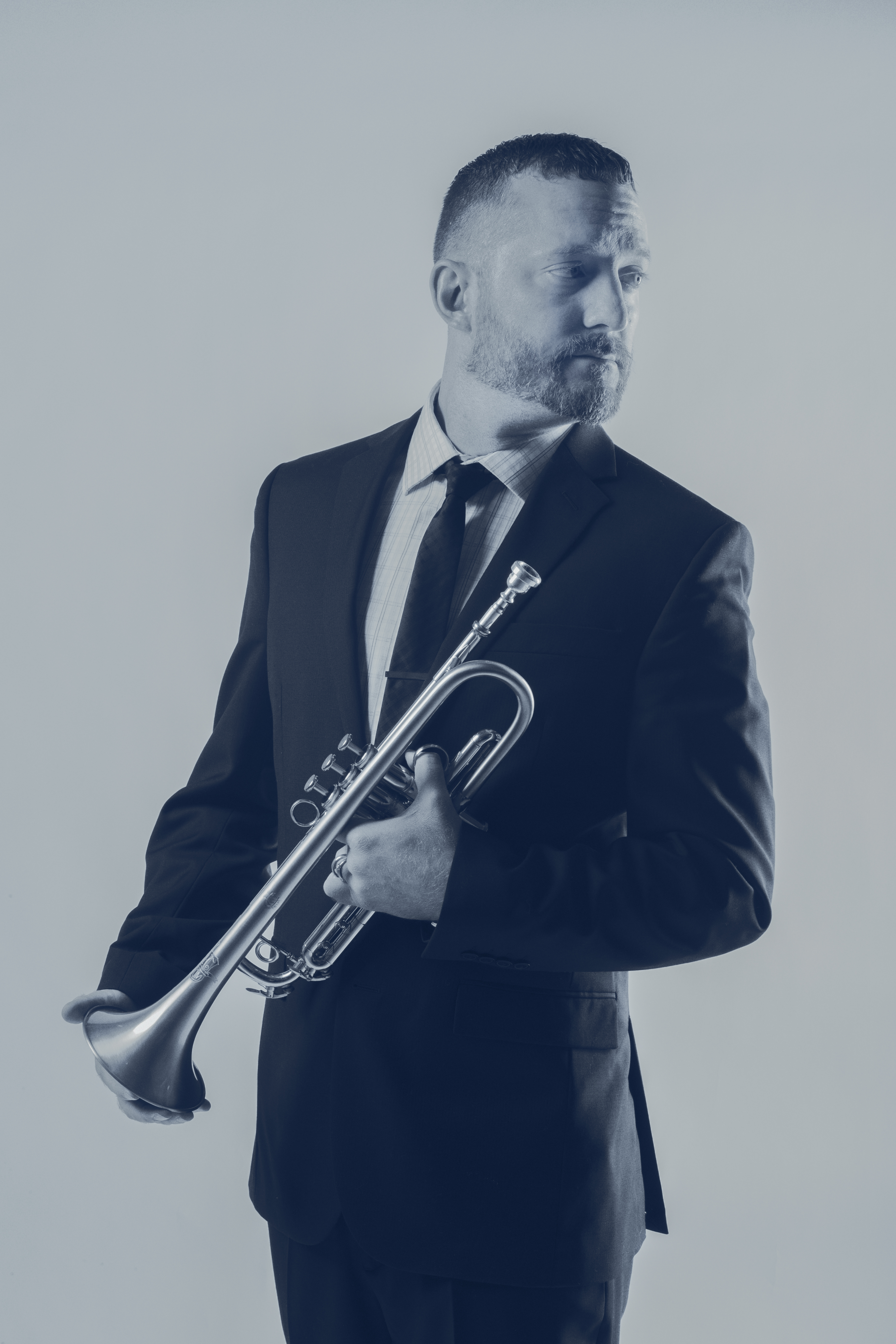 Targeting will show you some of the different ways you can creatively target notes and turn your improvisation into more meaningful communication.
Jason Klobnak is a versatile trumpet player that has been performing as an active musician, author, clinician, composer and educator. His band, The Jason Klobnak Quintet/Quartet (JKQ) is made up of high-caliber musicians known for their professionalism and versatility. The Jason Klobnak Quartet is Denver, Colorado's premier Soul Jazz Band. Performing infectious originals with a B3 organ centered rhythm section; they blend hard bop, soul, gospel, and other world rhythms to create a memorable Jazz experience.
Besides the JKQ, Mr. Klobnak is a B.A.C. (Best American Craftsman-custom trumpet), Denis Wick (mouthpiece and mutes) and Westone Audio endorsed artist (ES20 and Tru Customs). Mr. Klobnak has played and recorded for numerous groups ranging from jazz, soul/R&B, indie-rock/pop and gospel. In addition to performing, he has also written two improvisation-based books called Targeting: Improvisation With Purpose and Breaking the Monotony and is currently an adjunct professor and brass instructor at Arapahoe Community College. Mr. Klobnak holds a bachelor degree from Drake University (Des Moines, IA) and a Master's degree from the University of Denver, Lamont School of Music (Denver, CO).
It's really easy to get started!
Everything starts with a first step. This book will help you make that leap forward you've been wanting!
A Better Way to Improvise. Start Today!
Get your copy at $20.00 or for only $49/month get access to EVERYTHING!
© 2018 Jason Klobnak Music, Inc. All Rights Reserved